Used Dental Equipment For Sale Refurbished
We have been in the used dental equipment business for many years.  In fact our founder is a second generation dental equipment expert.  He has learned from his father and uses this expertise to transfer savings and picking the right product to you.  We travel all across the USA helping dentist with their dental equipment needs.  We are passionate about dental equipment and are eager to serve you!
We not only have our used dental equipment for sale at cheap prices, we also buy and trade equipment.  We are able to give you the best deals as we have over 50 years experience and two generations. Our experience brings savings to you and your dental practice.  That is why we buy used dental equipment and then refurbish this same equipment for our customers.  We know getting the right equipment at the right price is crucial for your business and this is our specialty. Refurbished equipment can help you to save thousands of dollars that you can spend else where. We serve dentist all across the USA and are able to get them the right equipment cheaper and faster.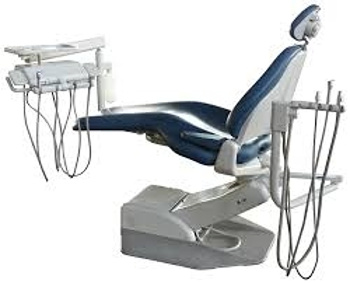 Your Success:  We give a personal touch to our clients as your success is very important to us.  We want you and your practice to succeed and by doing this you help us to succeed by word of mouth and repeat business.  We are an employee owned business that pays attention to the details and focus both on the large used dental equipment orders and the small ones as well.  Our pricing is extremely competitive and we are able to out perform our competitors on many levels.
We look forward to getting the chance to serve you!
Customize Your Savings – Refurbished Dental Chairs.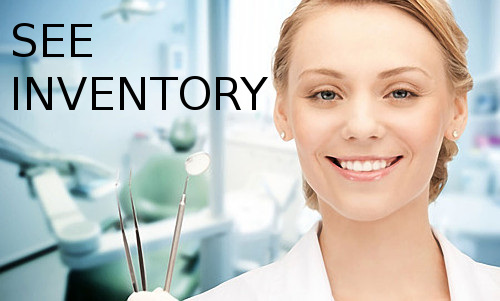 We know the industry and are able to help you both buy and sell your equipment. Simply changing out your furnishings can give your office a new look and feel. You can customize your selection and packages. Beyond this we can even custom finish chairs to give your office a higher end look and feel.  Refurbishing chairs is a great option.  You get great looking dental chairs customized to fit your office.

Take the time to look through much of our equipment through-out the site. You will notice that we offer cheaper prices. Also, if you are looking for something specific that you currently don't see on the site give us a call. Often times we can find you exactly what you are looking for or an alternative that our customers may have not previously known about. We are here to serve you and help you succeed in your practice!
Be sure to give us a call as our used dental equipment inventory is constantly turning over and we only put a small portion of our inventory online.  We are also frequently refurbishing various types of dental equipment.  We are here to help you with your Used X-Ray Processors, X-Ray Processor Parts, Patient Chairs, and much more.
Some Of Our Top Used Dental Equipment
We here at B&D dental equipment liquidations specialize in used dental equipment for sale at cheap prices.  We are liquidators with years of experience in the used dental equipment business and we offer higher quality dental equipment cheaper than our competitors.  With our expertise we are able to find solutions that help bring success to your bottom line.  We ship our equipment insured all over the USA.  Not sure of exactly what you need we can help you find the unit/s that makes the most sense to you.  Our inventory is under continual development.   Call today and let us help you save money and find the right equipment.
We are able to acquire used dental chairs and refinish them to give them a custom look.  What this means for you is you are able to get a more expensive custom looking dental chair for less than you would normally pay for a dental chair.  Our refurbished dental chairs are a smart way for you to make your office look great and save you a great deal of money.  Our whole line of used dental equipment is here to save you and help you improve your profit lines.
Our customers are important to us.  We inspect and test all used dental equipment prior to shipping.  90% of our products are shipped on our own trucks to ensure products arrive safely.
Why Refurbished Dental Equipment?
Many people deal in just used dental equipment.  We like to do refurbished equipment as this gives us a chance to verify and qualify the quality you will be receiving.  Many places sell used dental equipment, but you are not sure what you are getting and how much life is left in the equipment.  It may not make since at all buying cheaper equipment if it is going to go out for you rightRepeat business is important and so is customer satisfaction.  Refurbished equipment brings a degree of safety to your operation.  You have the best of both of quality as well as great prices.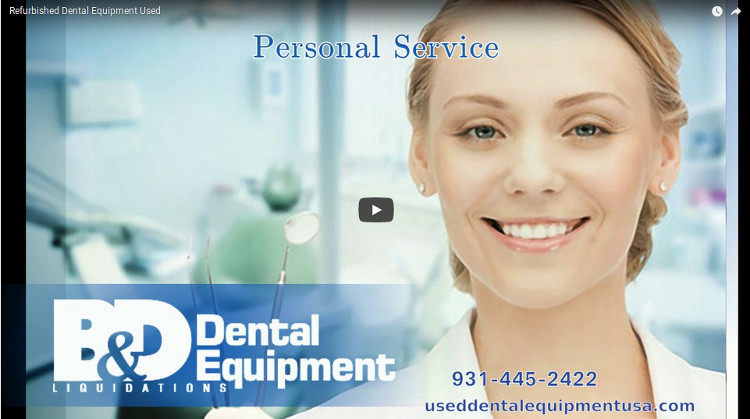 We are here to serve you!  Without you we have no business and we are here to help improve your practice by providing practical solutions in an economically smart way.  We are often able to save our clients thousands of dollars that help stabilize their practices financially.  This in turn helps them better able to focus on serving their customers better.  They are less financially pressed and can provide more honest straight forward services.  There is less chance to try and sell services that are not truly needed or charging customers rates that are higher than they should be.
Don't throw money out the window.  Save today!

Refurbished Used Dental Equipment USA News:
February 17, 2017:  Restructuring inventory and on-line shop.
February 13, 2018:  We have combined our two sites and now will be displaying information on our used dental equipment, specials, and about our dental equipment services on one site.
February 12, 2018:  More reworking of our site to help our dentist to easily navigate through equipment inventory.
February 10, 2018:  Have started adding more inventory to site.
November 10, 2017:  We are in the process of putting more information on our newly redesigned site.  As of right now most of our refurbished items are in our digital catalog.  You can simply call or email to request to see a fuller range of our inventory.  Keep checking back for newest information.
October 25, 2017:  We have many of our high quality used dental equipment usa refurbished dental equipment for sale.  This sale includes FREE SHIPPING on many different parts and equipment.